I am an avid reader and I love to write. I have been asked by several companies to write short reviews of their books. Below are a few of those reviews.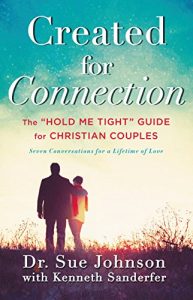 Review
Sue Johnson and Kenneth Sanderfer's "Created for Connection: The "Hold Me Tight" Guide for Christian Couples" is one of the best relationship books on the market, especially for Christian couples. For the secular version, folks could read the original version of the book, which came out in 2008. Created for Connection offers insights from one of the most empirically supported approaches to couple therapy, which is Emotionally Focused Therapy (EFT). Johnson co-developed EFT over twenty years ago and has proponents all over the world. This book avoids gimmicky and flowery language and trite behavioral exercises that rarely work in the heat of the moment and gets to the heart of the matter. The book offers key principles and experiential communicative practices that help couples restore or enhance the felt-sense of love and security within their relationship. It helps couples connect deeply emotionally and spiritually, while setting them up for a lifetime of love and connection. Johnson and Sanderfer incorporate the latest science and neuroscience, while offering a solid biblical integration, which helps build not only one's relationship with their partner but also with their ultimate loving attachment figure, which is God. I highly recommend this book!
---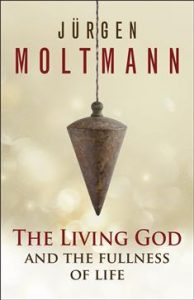 Review
Jürgen Moltmann's "The Living God and the Fullness of Life" is a tour de force. The depth of knowledge (not just head knowledge but heart knowledge) that bleeds through these pages is incredible. His content is not just superficial candy but theological meat that you have to chew on over and over again to absorb its rich flavors and sustenance. This book has increased my pursuit in what, or rather who, matters most: God. And when I do, I can enter in the true meaning of joy, filled with immense purpose wherever I am, in whatever circumstances I find myself.
---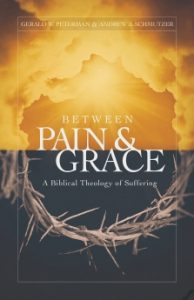 Review
Peterman and Schmutzer's, "Between Pain and Grace: A Biblical Theology of Suffering," is one of the best books that I have read on the topic, in a very long time. I must admit, I was skeptical at first. I thought, "Oh boy, a book on theodicy coming from Moody, which is probably by a bunch of conservative theologians who are going to spout off their refashioned old-timer, Calvinistic readings of scripture," but boy was I naïve, and flat out wrong. I found Peterman and Schmutzer's book fresh, inspiring, challenging, and deeply biblical. They did their homework and are very well-read on the different theological and philosophical views on the topic, and incorporate other's views throughout. Obviously, questions will still remain regarding the intricate dance between God, suffering, and evil, but I firmly believe many questions will be answered with compassion and wisdom. The reader's faith, in an immanent, embodied, relational, emotional, sovereign, and loving God, in the midst of pain and suffering, will no doubt be strengthened. I recommend this book to Christians and skeptics alike.
---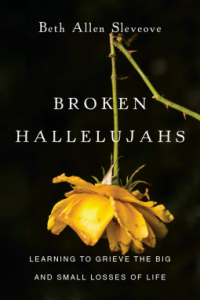 Review
Beth Slevcove's "Broken Hallelujah's," is a book that radiates with profound and godly wisdom. She weaves her life's narrative through beautiful prose, leaving the reader salivating for more after every sentence. Even though the content surrounding grief and loss is deep,Beth wonderfully normalizes those

topics,

and makes them easily understandable, and accessible. Reading the book is like journeying with a friend taking you by the hand and bringing you to places you don't want to go, but are thankful once you have arrived. This book is a sacred gift and will no doubt help many people!
---

 Book Review
There is so much confusion about what sexual addiction is and what it is not. There are some who would say that the phenomenon of "sex addiction" is just a myth, which is an excuse to get horny or narcissistic men off the hook. Robert Weiss writes with amazing clarity and succinctness when it comes to the topic. Weiss makes a compelling case for the reality of sex addiction and its devastating consequences in the lives of many individuals and families. He helps readers understand the nature of sex addiction, shares compelling and  heartbreaking stories of sex addicts and thankfully shows us how they can find hope and healing. A must read for therapists, pastors and those are intimately affected by the dis-ease of sex addiction.
---
Book Review
As someone who has a deep passion for spiritual practices (Vertical) and a deep love for relationships (Horizontal), John Amodeo's Dancing with Fire: A Mindful Way to Loving Relationships is a great resource to wrestle with in teasing out how the two converge (and at times diverge). John's style of writing is deeply heartfelt and poetic and at the same time wonderfully informed by the latest scientific understanding of relationships.
His book has immensely helped my work as an Emotionally Focused Therapy trained clinician and as man who wants to embody love in the world. I have never heard of John before but I feel like I have found a lifelong mentor. I am truly grateful for his work.
---

Book Review
There is no question that marriages are falling apart, the divorce rate is staggering and many couples who do stayed married are tired, apathetic and holding on by a thread; especially those who have kids. I am optimistic and do believe there are happy marriages but it is not the happy ones that need rescuing; they are the marriages that are in trouble. That is why, Great Parents, Lousy Lovers, is such a timely book.
Dr. Smalley and Ted Cunningham have collaborated on this book and with their combined wisdom have written an encouraging, challenging, and thought provoking book on how to have a balanced, healthy and holy marriage full of vitality, fun and passion even in the midst of countless responsibilities. There is no relational rock unturned as they write about kids and parenting, intimacy (yes, that includes sex), rest, fun, relational challenges, spiritual vitality, "leave and cleave" principles and countless other topics. This book is a storehouse of treasures and is not a book that just points out all of the problems but gives practical advice from people who take marriage and family seriously. I would listen carefully to any person who has personally interviewed over 60,000 women on the topic of relationships and intimacy.
Even though I do not have children, this book reinforced some great relationship principles for me that can help me to be an amazing lover as opposed to a "lousy lover." For example, Smalley and Cunningham point out a study that was done asking women what their husbands can do to get them in the mood. The number one answer was, "domestic support." That's right. Doing the dishes, vacuuming the floor, scrubbing the toilet are practical ways to fill up your wife's love tank and in turn prepare the evening for delightful and passionate intimacy. Of course this is a wide generalization but I think this wisdom can help many traditionally minded couples as it has certainly been helping me. Great book and a must read for couples and pastors!
Tyndale House Publishers has provided me with a complimentary copy of this book.

---

Book Review
Leonard Sweet's "Nudge" is an artistic masterpiece that challenges, de/constructs, defamiliarizes, fractures, opens up, expands, nudges and Pneumafies our contemporary and anemic understanding of evangelism. Leonard Sweet's masterful metaphors, sacred stories, awe-inspiring anecdotes, wondrous wordsmithing and exceptional wit invites us to a profound new out/in-look on evangelism or what Sweet calls, "Nudging". "Nudge" seeks to, "awaken each other to the God who is already there". It is a book that I believe should be a standard textbook in all evangelism classes throughout all seminaries seeking to grapple with what it means to be followers/livers/lovers/proclaimers/planters/sanctified semioticians of the Grand Signifier Jesus Christ.
For me Sweet is a de/constructionist; one who shakes, rattles and roles-over the average person's understanding of evangelism at the same time constructing something that is beautiful, helpful, hopeful and sensational (encompassing all of the senses: touch, taste, smell, hearing and sight). In "Nudge," Leonard Sweet becomes an iconoclast; chipping away at the false pictures, images and old, archaic, outdated and sometimes just purely unbiblical conceptual contemporary understandings of evangelism.
For example, it is typical in many churches to speak of our task as Christians, "to bring Christ to the Nations." It is a common understanding that until we bring God to people groups and locations then it is naively assumed or declared that God is not there (so much for His omnipresence). Sweet aptly and boldly writes, "If you think about it, isn't it the height of theological arrogance the notion that you and I take Jesus to anyone? You mean Jesus never arrived on the scene until you got there? You mean Jesus wasn't present until I showed up?"
There are so many golden nuggets that are in this book that could be mined by individuals, small groups and whole churches. Between Sweet's writing about Semiotics, the Semiotic 5, physics, music, relational, communal and Jesus immersed evangelism, his "decelerating rites," and many other evangelistic insights, "Nudge" is a must read.
I want to end with a main thesis of this amazing book:
1. Jesus is alive and active in the world.
2. Followers of Jesus "know" Jesus well enough to recognize where he is alive and moving in our day.
3. Evangelists nudge the world to wake up to the alive and acting Jesus and nudge others in the ways God is alive and moving
---

Book Review
What do you get when you mix together the vibrant relationship between a caring, loving and light-filled community (yellow) as well as those who are intentional kingdom -seeking God-loving parents who live from the heart (red)? You get the color "orange," which symbolizes the God ordained foundation that provides the greatest impact for healthy growth and expansion of potential for our precious children.
"Parenting Beyond Your Capacity," is not "a self-help book," but it is "a get-help book," that seeks to equip and encourage parents to not parent alone but seek a wise, loving, God-centered community to help pour into, love and nurture their children. The authors Reggie Joiner & Carey Nieuwhof do a great job of encouraging and not condemning those who find themselves full of inadequacies in regard to parenting. They are honest about their own fumbles and weaknesses and realize that all parents must, "parent beyond their capacity."
Joiner and Nieuwhof write, "Some things are simply beyond a parent's capacity to do. Your present family will never be enough for your children. Even the best parenting in the best family will never alone be enough to develop relationally, emotionally, and spiritually healthy children." It doesn't just take any village to pour into and raise children but it takes loving intentional parents and the vibrant community of God to create the "Orange Factor," which, once again, is the dynamic partnership between parents and the church. After discussing the "Orange Factor" in the first couple of chapters the remainder of the book discusses five family values that help parents become the best they can be, especially in our current fast-paced hustle and bustle culture. The book is also intertwined with biblical principles particularly from the life of Moses.
I really appreciated this book and think that it would be a great book for small groups in a church as there are also insightful discussion questions at the end of each chapter. I love that the book is relational at its core. It is not about making you feel guilty by cramming absolutist hard to live out bible verses but it is about being in vibrant relationships with God, self and others. The book encourages parents to live within the grand story of God and embrace the reality that we are all broken, imperfect and have inadequacies but by God's grace we are redeemed for his glory. This book is a gem and will provide ample encouragement and strategies to raising healthy and holy young ones to the glory of God!!
Widen the circle

– Pursue strategic relationships with your kids
Imagine the end

– Focus your priorities on what matters most.
Fight for the Heart

– Communicate in a style that gives relationship value.
Create a rhythm

– Increase the quantity of quality time you spend together.
Make it personal

– Put yourself first when it comes to spiritual growth.
Check out their website http://OrangeParents.com
---
Book Review
Most stressful experiences and crises have the possibility of birthing something beautiful and life changing. And that is exactly what happened in the life of Carol Showalter. Because of her stressed out life as a church leader, wife and mother, Carol started her first 3D group in 1972 and what blossomed out of that was principles and strategies that have changed the lives of millions of people.
This edition of "Your Whole Life: The 3D Plan for Eating Right, Living Well, and Loving God," is the culmination of years of prayer, insight, experience and research not only by Carol Showalter but by her dear friend and professional nutritionist, Maggie Davis. There is so much insight, gentle challenging and life changing wisdom in this book that I felt like it was a holistic boot camp for the body, mind and soul. It really is about transformation from the inside out and living out of a secure identity as a beloved, accepted and forgiven child of God.
The 3D's written about in this book are: Diet (eating right), Discipline (living well) and Discipleship (loving God). The book is divided into a twelve-week program with a different challenge for each week. The book includes devotionals for each day within the twelve-weeks and encompasses sacred texts and sound wisdom from hymns and other spiritual readings. There is also an accompanying journal that goes along with the book that is extremely helpful in charting the amazing 3D journey.
Another fabulous feature of the book is that there are shaded sections throughout for men in regards to nutritional health and overall wellness. There are so many diet books out there that forget to realize that men struggle with weight and identity issues but thankfully this book is not one of them.
This is a timely book that can literally change and transform your life. Especially if you:
You have trouble coping with the demands of your life
You're tired of being obsessed with your weight
You wish you could better enjoy life and the beauty around you
You desire the freedom that comes from self-acceptance
You want to experience the love of God
For more information about Your Whole Life 3D resources, check out, www.3DyourWholeLife.com.
---

Book Review
Wow!! What a book. I met Paul Copan once at Alliance Theological Seminary and he was/is such a down to earth guy with a heavenly heart, mind and soul. This book has so much depth and insight that each chapter could take months to explore, mine and dialogue about. Copan sums up the book nicely, "A user-friendly, Scripture-engaging Christian philosophy of religion book—a kind of launching pad for Christian leaders, students, teachers in philosophy of religion as they think critically, instruct others, engage with non-Christians, and live their lives in God's presence." And as an added treat there are thought provoking study questions for small groups and personal reflection at the end of the book.
I think Paul Copan is brilliant and what I appreciate most about him is that he is not just a black-and-white, narrow-minded old-school fundamentalist philosopher who is ignorant of changing times and who leaves no room for questions, mysteries and further reflection and considerations. He is certainly conservative and opinionated but he is also in tune with contemporary philosophical issues such as those concerns brought up by feminist theology (insert smiley face here).
For example, part of the feminist critique of much conservative theology (otherwise known in liberal circles as, "human talk about human talk about God"), is that it tends to be marinated in deeply entrenched hyper-masculine, hyper-testoronic ideology. So for many people God is a male warrior God who watches UFC in his spare time, usually has stoic and monolithic tendencies with the occasional bouts of rage. Copan, who I believe is conscious of the feminist critique and evangelistic short-sighted tendencies concerning the character of God writes, "And although male pronouns are used in many instances to refer to God, Scripture contains metaphors of God's motherlike actions and emotions as tender, care-giving, compassionate, and protecting: giving birth to Israel (Deut. 32:18); a nursing mother (Ps. 131:20; a mother in labor (Isa. 32.4); a mother bear and lioness (Hos. 13:8)" (p.24). There are many other examples throughout the book which would surprise conservative readers.
Don't get me wrong this is not a liberal Christian Philosophy of Religion book by any stretch of the imagination but I did appreciate Paul's humility, openness, wisdom and sensitive writing style. Even though Paul is open, for example, saying that, "Despite some of its own incoherencies, postmodernism can teach us much" (p.60), he is not afraid to boldly say, "While skepticism, cynicism, and suspicion may define postmodernism or may characterize a Godless perspective, trust, and charity should be the Christian's stance (p.65).
There is so much to write about but I will only touch on one more issue in his book concerning the topic of hell. It is also a common argument in much of contemporary conservative's theology of hell. I believe Timothy Keller had similar arguments about hell in his book, "The Reason for God".
It is common to say that well, yes; hell is real and is talked about by Jesus more than anyone else in the scriptures. Copan's and Keller's argument about hell is that hell is a place for prideful and sinful people who want nothing to do with God (amongst other reasons); ultimately they not only get what they deserve but they also get what they wanted in the first place (a life and ultimately death eternal without God) . Copan writes, "the punishment fits the crime—those who want no God get no God" (p.148), or "Hell is having one's way without God (p.149). This type of theology bothers me. Okay, granted, there will be people in hell who will give Jesus the middle finger to the very end but I can't perceive that about everybody.
What about those who love "God" in other faith traditions? What about some Muslims, Jehovah Witnesses, Hindus, etc. who truly love God (or their understanding of who God is)? I mean there are many people in the above traditions who give their whole lives to God in loving surrender. What about those people when they go to hell? I really believe they will not want to be without God nor want to stick their middle finger up to God and "have their own way". And I imagine if they are truly in Hell many will acknowledge their understandings were way off, repent (change their minds) and want to love the God whom they can finally see, taste, touch and reverently bow prostrate to; coming face-to-face to God's pure and absolute form. So, I don't buy it. I think Copan and other theologian's perspective on hell in this regard are too narrow-minded and does not do justice to the full range of possible responses of those who find themselves in hell.
Overall, "Loving Wisdom" is a great book that I think should be a required text in every Christian Philosophy of Religion class. Paul Copan is brilliant, witty and his philosophical reflections always reflect the preeminence of relationships (with a triune God, each other and creation). A wonderfully insightful read!!!
---

Book Review
This book should be in the hands of every pastor, lay minister as well as those interested in the intersection between psychology and practical theology regarding ministry and care for those who have lost loved ones. This book goes through the entire process of bereavement through the lens of the latest psychological research as well as the psalms of lament in the Hebrew and Christian scriptures with grieving people in the congregational setting in mind.
Fowler, in a compassionate and non-judgmental way, first assesses the current inadequacies of church life in regards to caring and ministering to the bereaved, which I believe he does a great job doing. He also points out, as well as other pastoral theologians, that many times people in the congregation who have lost a loved one are usually cared for up to a week following the death but after that there is not much pastoral or congregational care. But for those of us who have lost loved ones know, we can struggle with issues of bereavement months and sometimes years after the fact and many times we are left to struggle alone.
He addresses the split between relegating all of the responsibility to the pastor or solely the congregation (for example: the occasional worship service where issues of death, grief and mourning are addressed (i.e. All Saints Day). The church and the pastor are not usually working in tandem over an extended period of time to contribute to the health and vitality of grieving members. Fowler's solution is, "not whether pastors and congregations stop caring for the bereaved, but whether they are growing in their understanding of spirituality and grief, and reflecting this understanding in the ongoing life of the church so that participation in the congregation can be increasingly meaningful for the bereaved" (p.45).
The help and healing of the bereaved should not be relegated to psychotherapists but as Fowler suggests it should be left to the congregation and pastor(s) who are rich in sacred resources (although Fowler is not opposed to counseling outside of this setting). For Fowler, this coming together of pastor and church members for the bereaved is called, "The Ministry of Lament."
Through the remainder of the book Fowler uses Therese A. Rando's understanding of the six mourning processes and Bernhard Anderson's six-part framework of the lament psalms as conversation partners and gives us as readers a wonderful holistic picture of what it looks like to embody a "Ministry of Lament."
This book is a practical and deeply insightful book that I hope gets in the hands of many pastors and congregations. The church, as well as our culture, tends to hide, deny, and suppress issues surrounding dying, death, mourning, grieving, pain, etc. It is rare for me to encounter services that allow for questions, complaints, doubts, anger, sadness etc. to be expressed in church services, which Fowler points out are very much apart of the many lament psalms in our sacred scriptures. Many churches have a tendency to encourage the "Joel Osteen Smile," where everyone is happy all the time and everything in the world is peachy. I am not saying there should not be joy and celebration but church should also encompass the entirety of the human experience as a way to be genuine and congruent. Any other way might be "bearing false witness," hiding, masking, pretending all of which the God of truth, light and honesty is opposed. I hope we all take Fowler's challenge and become, foster and embody "Ministries of Lament."
---

Book Review
If you have never read works by the Dutch-born Catholic priest Henri Nouwen then your soul is missing out on nutrient-rich fanciful feasts. In his latest work, "Spiritual Formation: Following the Movements of The Spirit", which was compiled and pieced together by one of his students Michael J. Christenson and Rebecca Laird, Nouwen takes his readers on a journey in how to live an authentic, vibrant and fulfilling spiritual life not only as individuals but as individuals in community for the sake of the world.
In this life-changing book, Nouwen takes us through the major movements of spiritual formation, which for him are: from opaqueness to transparency, from illusion to prayer, from sorrow to joy, from resentment to gratitude, from fear to love, from exclusion to inclusion, and from denying to befriending death. Not only does each chapter have thought-and-heart provoking exercises for "Going Deeper," but there are also full color pictures that correspond to each chapter that allow for, "Visio Divina," otherwise known as, "Sacred Seeing," which is an ancient practice that allows individuals or groups to connect with God through meditation and reflection on sacred images.
This book is timely because of the dryness, emptiness and rampant burnout that are ubiquitous in our culture amongst all peoples, especially for ministers and those in helping professions. Part of the deep longings in our souls is due to the intense fast-paced hustle and bustle culture where everything is about performance, measurements and externals all to the neglect of the inner life, ultimately becoming veils that keep us from seeing as the Beloved sees and engaging the world with hearts full of the love of God. Nouwen's book holds valuable keys to help us embrace, enjoy and maintain a vibrant faith full of transparency, dependency on God and others, joy, gratitude, love, inclusivity and the ability to befriend and accept death.
Nouwen has a unique ability to not only be honest and raw about his struggles in regards to the spiritual life but he is able to profoundly articulate them as well as sacred remedies. And the wonderful thing is that we as readers get to benefit from his brilliance and in turn learn and grow into mature, spiritually-vibrant sons and daughters of God. What I love about this book on spiritual formation is that it is not all about us but it is about a God who calls us and invites us to a sacred identity and blessedness whom then calls us out toward to lovingly engage the world. As Nouwen succinctly writes, "Spiritual formation means ongoing formation of the heart, in community life, expressed in service to the world." It encompasses and inward journey and an outward journey and neither one should overshadow the other. This is a beautiful read!!
---
Book Review
Typically church leaders and their congregants are
Left Behind

when it comes to an understanding of the cultural milieu in which they find themselves. Before they know it, they get galvanized or pulverized in the milieus quicksand and are stuck, unable to pull themselves out or are crushed underneath it's weight. But that does not have to be the case.
George Barna's Futurecast helps all of us have an astute, deep and detailed view of what is going on with society, church, family, religion, faith education, books, music, technology and a host of other important topics and dynamics which when realized can help the church be pro-active and astutely Christ-active in the world, particularly our Western society.
I want to be a church leader who takes seriously the research that Barna presents. I don't want to rely on the wisdom that God gave me for yesterday's challenges and adventures, I want to rely on "the now wisdom". The kind of wisdom that helps to foster creative, passionate, missional and Pneuma filled/inspired church environments that change ourselves and the world we live in. We can redirect trends that we find to be destructive and beautifully create trends that are Christ-conscious and constructive.
Barna asks a poignant question:
"There are three types of people when it comes to the future: those who will watch what happens, those who will make it happen, and those who will wonder what happened. WHICH ONE WILL YOU BE?"
Tyndale House Publishers has provided me a review copy of this book.



---
Book Review
In the midst of our dizziness in a hustle and bustle hypermobile culture and the inevitable emptiness, loneliness, and self-soothing destructive addictions that ensue, Jonathan Wilson-Hargrove's The Wisdom of Stability: Rooting Faith In A Mobile Culture offers a countercultural, wisdom laden, honest, thought-and-heart provoking book that offers the timely remedy of, "The Wisdom of Stability."
Jonathan, a leader of the new monastic movement: Captivated me by his stories and metaphors; Convicted me of my tendencies to hide from life changing/enhancing community; Challenged my Type-A driven individualistic and narcissistic mindset and; Catapulted me to take root where I am and embrace the wisdom of stability, rest and a Christ Loving and World Changing community.
Jonathan doesn't candy coat stability and writes about the tensions that can exist between the "midday demons" of "ambition" and "boredom" as well as the pride of "vainglory" that tries to sneak in; to live in stability solely for the recognition and the gaze of the other. But ultimately the long hard work/play of true authentic community and a rhythm of prayer and vocation will foster a liberative practice of stability that can change the world.
I felt like I was reading from a young Henri Nouwen. His ability to weave sacred stories, metaphors, and his own life stories as well as the stories of the wise monks and saints of old was refreshing and enlightening. I will end with a quote from Jonathan Wilson-Hartgrove, "Over and again for those who have practiced it, stability is a tree rooted in the earth, a monk seated in his cell with feet planted on the ground, a house built on a firm foundation, a ship anchored in the storm tossed sea."
The Wisdom of Stability is a must read!!!
---
Book Review
Beyond Opinion: Living the Faith We Defend by Ravi Zacharias
Are you a Christian who loves heady books that encourage you, bring you up to date about the many intellectual and cultural issues that are obstacles to people coming to Christ and have a deep affinity for apologetics? Then this book is for you.
"Beyond Opinion" is a book that is not for the faint of mind. It is actually a book that is composed of brilliant essays with over ten different authors. And these are not just any authors; for we get essays from the most brilliant Christian minds of today, such as: Alister McGrath, Ravi Zacharias, Stuart McAllister, Joe Boot, John Lennox and many other astute Christian philosophers and theologians. The book deals with the many challenges to Christianity in our culture such as: Postmodernism, Atheism, Islam, Eastern Religions, Science, Challenges that our youth face today, Doubt, Evil and many other topics.
I must admit that I do get suspicious of Christians black and white answers and responses to such complex issues in our society but this book has many wonderful nuggets to chew on and consider. Not only does the book help give us answers to these problems intellectually but also practically (most often found through our lives as they are surrendered to Christ). Of course the above hot topics are not dealt with exhaustively but I still think this is a must read!!!
Disclosure of Material Connection: I received this book free from Thomas Nelson Publishers as part of their BookSneeze.com book review bloggers program. I was not required to write a positive review. The opinions I have expressed are my own. I am disclosing this in accordance with the Federal Trade Commission's 16 CFR, Part 255
---

Book Review
Finally, a book on spirituality that is real, genuine, fresh, relational, practical, insightful, funny, honest and just plain refreshing. James Martin's book, The Jesuit Guide To (Almost) Everything: A Spirituality for Real Life is a book that explores principles, practices, wisdom and sometimes wild experiences from Martin's own life, who has been a Jesuit for about twenty years. The book also gleans insights and shares stories from the lives of various saints, Christians, professors, fellow journeyers and most importantly from his main spiritual guide and mentor: St. Ignatius Loyola (1491-1556).
St. Ignatius Loyola is not only Martin's mentor but the "way of Ignatius" "has helped millions of people—from the doubtful seeker to the devout believer—find freedom, make friends, live simply, work sensibly, fall in love, experience joy, and enter into a relationship with God." James Martin is the kind of guy you would want as your spiritual coach and director. His ability to articulate a theology concerning the immanence and closeness of God is liberating, especially for those who are used to experiencing God as "super holy," "super mad," and completely transcendent. Martin helps paint us a picture of a God who is all around us and provides us with smear free glasses (well almost smear free glasses, lol) to help us see and experience God in new and liberating ways. In some ways it is a book on Sacred Semiotics and gives us the ability to see God in every aspect of life, demolishing the tendency of dichotomizing and compartmentalizing our religious lives.
There is so much to comment about in his book. It is like taking a class that when really engaged can drastically change your life. One thing that I found insightful was his take on those who consider themselves "spiritual" as opposed to "religious." I must admit, I have also used that card on similar occasions. It is so common nowadays to claim one is spiritual and not religious. There are so many actors and actresses, artists and musicians who boast in their/our postmodern spirituality and eschew any mention of being religious or the topic of religion in general (unless degrading it). Even Anne Rice is now throwing away "religion," leaving Christianity and keeping her "spirituality" and love for Jesus.
But Martin suggests that we need both. We need religion and we need spirituality to help mold a more complete, healthy and vibrant faith. While Martin admits that religion, "can lead people to do terrible things"(p.48), he also suggests that religion can thwart our rampant individualism and keep us grounded amidst a corrective and loving community. And if the community gets out of whack then prophets will rise up exposing the hypocrisy and bring the community back to balance. Martin writes, "It's a healthy tension: the wisdom of our religious traditions provides us with a corrective for our propensity to think that we have all the answers; and prophetic individuals moderate the natural propensity of institutions to resist change and growth. As with many aspects of the spiritual life, you need to find life in the tension" (p.48). So, I am now both "spiritual and religious" and unashamed.
The Jesuit Guide To (Almost) Everything: A Spirituality for Real Life

is a wonderful book and will enlighten all who read it. You will be freer to love yourself, love others, love God and love the world. Guaranteed!!
---

Book Review
The Butterfly Effect: How Your Life Matters is a small, wonderfully written and colorful book that reminds us of the power of choice and our interconnectedness with the world around us. Andrew's asks the questions: Do I make a difference? When I move… when I act… when I do something… does the Universe notice? Do I really matter? And the answer to all of the above questions is a resounding YES!! One decision that you make today can drastically effect the world tomorrow.
Andrews writes about various people's lives and how their decisions effected history. He writes about Joshua Lawrence Chamberlain and his decision as a Colonel, who in the midst of a vital battle and slim odds decided to advance and charge the opposition ultimately winning the battle. Historians have stated that America would have been a drastically different nation if it were not for Chamberlain's heroic decision. Andrews goes on to write about other courageous individuals who have changed the world through their decisions and invites us to realize the God given potential within ourselves to do the same.
After reading this book I once again reflected on the power of choice that I have and it's effects in world history. How my decisions today can have a ripple effect in people's lives generations from now. It is awe-inspiring. Let me end with a quote from Andrews: "There are generations yet unborn whose very lives will be shifted and shaped by the moves you make and the actions you take today. And tomorrow. And the next day. And the next. Every single thing you do matters… By your hand, millions—billions—of lives will be altered, caught up in a chain of events begun by you this day." A quick, potent and wonderful read!!
Disclosure of Material Connection:
I received this book free from the publisher through the BookSneeze.com <http://BookSneeze.com> book review bloggers program. I was not required to write a positive review. The opinions I have expressed are my own. I am disclosing this in accordance with the Federal Trade Commission's 16 CFR, Part 255 <http://www.access.gpo.gov/nara/cfr/waisidx_03/16cfr255_03.html> : "Guides Concerning the Use of Endorsements and Testimonials in Advertising."
---

Book Review
Chris Seay has written a superb and insightful book that asks us to reflect deeply on what it means to be a Christian in our current postmodern milieu and what the gospel means amidst the diversity of theologies that come from the various megaphones that surround us.
In this book Chris Seay, who is also a wonderful pastor, explores topics such as: The Kingdom of God, Imago Dei, The Fall, The Gospel, Salvation, Shalom, Justification and other Christian teachings and expounds them in a simple way but in a way that challenges any complacency in the Christian life. Throughout the book Chris invites us into conversations with various Christian leaders and pioneers, such as, Gabe Lyons, Shane Claiborne, Rick McKinley, Alan Hirsch, Mark Batterson, and Dan Kimball.
I can't help but read Chris's book and be challenged to continually dwell on the love of God and his desire for not only mercy but also justice in the world. A type of justice that seeks to make things right. A justice that looks to love, with Christ's love, the brokenhearted, the misfits, the poor, homeless, marginalized in such a way that we are, "putting aside our own personal agendas because God has inspired us to pick up what is broken and form it into something new." A challenging and wonderful read.
I received this book free from the publisher through the BookSneeze.com <http://BookSneeze.com> book review bloggers program. I was not required to write a positive review. The opinions I have expressed are my own. I am disclosing this in accordance with the Federal Trade Commission's 16 CFR, Part 255 "Guides Concerning the Use of Endorsements and Testimonials in Advertising."
---
Book Review
Christians are not exempt from the wild and fierce rapids of our busy, hustle and bustle culture that seems to leave our souls drained of desire, passion, and vibrancy. The Sabbath is a biblical antidote to the above dilemma. Dan Allender offers his remarkable and fresh take on the Sabbath and is by far a dry, reductionistic, theological and exegetical treatise on the subject. Certainly Allender's approach on the topic is theological and biblical but his reflections on the Sabbath are drenched with Spirit, passion, and rich, practical life-giving wisdom. Allendar knows how to get to the heart of the matter.
Allender beautifully challenges his readers to accept the Sabbath as a biblically mandated delight that all Christians should embrace. Allender proposes that God didn't rest on the seventh day as a person who rests on the couch after a long hard day of work but that God rested or "delighted" in his creation. The seventh day was a day of delight for the Lord and so should it be one day a week for us. Allender writes, "Our war is not with flesh and blood; our reluctance to Sabbath is not a fight with busyness, drivenness, or time. We are caught in and fight battles against delight. Delight unnerves us. God's call to delight terrifies us. To surrender to delight is to hear God's passionate extravagance spoken in a manner that is uniquely crafted for joy" (p.92).
It is a day to celebrate and delight in wildly awakening all of one's senses. It is not merely an individualistic endeavor but it is a practice that is relational at its core. Sabbath can also be a day of justice, allowing the captives and captors to be set free to divine delight. Instead of being a dry, legalistic and joy-deprived holy day, I now see the Sabbath as something extraordinarily beautiful and God's wooing us to a day of beauty, desire and the heart's delight. I thought it was a wonderful book that drastically changed my perspective on Sabbath.
I received this book free from the publisher through the BookSneeze.com <http://BookSneeze.com> book review bloggers program. I was not required to write a positive review. The opinions I have expressed are my own. I am disclosing this in accordance with the Federal Trade Commission's 16 CFR, Part 255 "Guides Concerning the Use of Endorsements and Testimonials in Advertising."
---

Book Review
Phileena Heuertz invites her readers on a sacred journey, pilgrimage and adventure exposing and baring her soul for all to see, learn from and in turn creates for us the catalyst for our own chrysalis and radical transformation. This book describes her intensely emotional (and physical) faith journey and how she dealt with the tension that many of us experience; the tension between our identities as "human doings" and "human beings," and the balance of both. The book describes her seven movements of transformation: Awakening, Longing, Darkness, Death, Transformation, Intimacy and Union.
As she engaged in the practice of contemplative prayer and completely surrendered to God, she was ushered in the "dark night of the soul" and found out that what was driving her life of service was not from a place of authenticity, wholeness, and a secure identity as a beloved and accepted child of God but rather from her brokenness and as someone who sought her identity in the gaze of others. She served out of her "false self," who was what others told her she was instead of her "true self," which in her transformation she was able to boldly and delightfully declare was a person who was, "unashamedly feminine, assertive, fecund, confident and bold, purposeful and passionate."
Phileena's Heuertz's raw, reflective and deeply insightful book was so refreshing for my own soul as I am on a similar journey (although I can't relate to her occasional use of menstruation as a metaphor for the spiritual life), lol. Her vulnerability and graceful gift to be able to communicate her inward and outward journey helped me to map out my own spiritual journey and pilgrimage and helped me to realize that even in darkness, doubt, unsurity and doubt about God, life, one's self and everything else that a gift awaits for those who patiently endure and surrender to God's loving embrace in the process.
I think this is a timely book as we are living in a time where there is so many people serving and committing their lives to acts of justice. My concern is that people who do not remain in relationship with the one who is Love and Justice and serve from an identity as "the beloved of God," will inevitably serve for all other kinds of reasons, which many times can be harmful to themselves and others. Phileena aptly writes, "Contribution through acts of service or work can work easily and purely flow from this communion. Apart from communion with God, our action is more likely a compulsive, anxious attempt at imposing our will on the world" (p.140). Unfortunately, I think people love "justice" instead of loving "mercy" and neglect "walking humbly with," the one whom is Mercy (Micah 6:8). Thank you Phileena for your life, which truly is a "living epistle" for all to be inspired and transformed by!!
---
Book Review
I am going to be honest. When I saw that it was another book on the history of the Bible, I cringed. There are so many books about the bible and its translation etc., that I thought, "What could this book have to offer that others do not?" Wow, was I wrong. Larry Stone's The Story of the Bible is just a fascinating book that does not just give a boring historical account of the Bible but captivates you with great stories, amazingly graphic and stunning pictures and illustrations and even provides 23 life-sized pull-out pages from the world's most important Bibles. They are tucked away in folders throughout the book so it is like finding ancient treasures and makes reading the book that much more exciting.
This book would make an excellent gift to anyone who wants to learn the rich history of the most printed, provocative, and powerfully persuasive ancient text in the whole world. I think Larry Stone's book really appeals to current postmodern sensibilities where image and story are the prime mediums in regards to communication and informational literacy. Way to go Larry Stone!!!
I received this book free from the publisher through the BookSneeze.com <http://BookSneeze.com> book review bloggers program. I was not required to write a positive review. The opinions I have expressed are my own. I am disclosing this in accordance with the Federal Trade Commission's 16 CFR, Part 255 "Guides Concerning the Use of Endorsements and Testimonials in Advertising."
---
Book Review
Did you ever wish you could have a bird's eye view of an epic no-holds barred sit-down and candid conversation with Max Lucado? Well, now you can. Max Lucado is one of the most passionate, respected, creative, and prolific Christian author and teacher of our time. Max On Life is a book where Max Lucado answers provocative questions about life, death, heaven, hell, sex, managing money, raising kids and other poignant questions. Max's answers do not disappoint. His responses are inspiring, artsy, biblical and leave plenty of room for more questions. This book would be great for those people with inquisitive minds and who struggle with questions of faith. This is a must read!!!
I received this book free from the publisher through the BookSneeze book review bloggers program. I was not required to write a positive review. The opinions I have expressed are my own. I am disclosing this in accordance with the Federal Trade Commission's 16 CFR, Part 255 "Guides Concerning the Use of Endorsements and Testimonials in Advertising."
---


Book Review
I was horrified and vicariously traumatized after reading Hiroshima, which was the account of six survivors of the atomic bomb that the Americans dropped on Hiroshima. Actually, I feel uneasy referring to them as, "the six survivors," as they were human beings with real identities, families, histories and stories. The names of the people John Hershey writes about are: Miss Toshiko Sasaki, Father Wilhelm Kleinsorge, Mrs. Hatsuyo Nakamuro, Dr. Masakazu Fujii, Reverend Kiyoshi Tanimoto, and Dr. Terufumi Sasaki.
Horror was not the only emotion and reaction that I had. I was amazed and in awe of the beauty, sacrifice and love that encompassed the Hiroshima incident as well. It amazes me that people can go through the worst and in turn reveal their best. We will discuss more about that later. In the rest of this paper I will briefly discuss my further reaction of the book and address topics such as life, death, beauty, God, and hope.
John Hershey left his readers with a vivid picture of the destruction and devastation that surrounded the bombing of Hiroshima. Hershey was not going merely for the reader's minds but he was going for our hearts as he poignantly and intentionally left us with horrid pictures that would be forever etched in our souls. As I read about burned and charred bodies, dead babies and children, a women's breast that was cut off, maimed and disfigured families, sick and burned animals I couldn't help but think of the biblical concept of hell. Hell in the New Testament usually comes from the word Gehenna, which in Hebrew is the equivalent for Valley of Hinnom, which was a real place. It was a violently odorous place where there was the unceasing burning of garbage and fire. Hiroshima literally became hell on earth.
John Hershey never shared his views or condemned the bombing of Hiroshima and Nagasaki in his book but that doesn't mean he didn't have an agenda. I think by disclosing the lives of those specific characters in his book his agenda was to get the readers sympathy and to persuade them toward the questioning of whether the bombing was a valid and noble act. The characters he chose to write about were either Christian, doctors or mothers with children, which in those days were all esteemed people in American society. How could a person not gasp in horror after reading about the bombing of not just "the Japs," but real esteemed non-military people who had real names with families, friend and neighbors whom they dearly loved? People who were just like you and me? Hershey certainly had an agenda and at least for me, it was a convincing one.
There was a scene in the book where Miss Sasaki asked Father Kleinsorge a powerful question. She asked him, "If your God is so good and kind, how can he let people suffer like this?" (p.83). Miss Sasaki was alluding to the question of what is known as theodicy; How does an all-good and all-powerful God allow suffering and evil to exist in the world? I am sure Father Kleinsorge's explanation was at least satisfactory to Miss Sasaki because eventually she would become a nun. As for me, I have never been satisfied with any type of apologetic or gymnastic reasoning behind such suffering. For me, the events of Hiroshima and Auschwitz become the end of theodicy. To give a black and white, boxed-in response to such horror commits more violence to those who have suffered and to those who have passed away. To say something like, "God has a plan," or "God will work it all for the good," or to hint that the sovereign God somehow orchestrated such events in my mind commits a further atrocity.
For the sake of space I will offer some of my thoughts regarding Hiroshima and other atrocities such as the Holocaust, a myriad of genocides around the world, rape, murders and other heinous events. What I have to say might sound shocking, especially to theists (Muslims, Jews, Christians) but I believe God is not sovereign, God is not all-powerful and God does not have all control. God chose to create humans with free will and chose to base God's relationship with humans on love thereby creating the weakness of God. Love does not force or control but allows the freedom to choose. It is humans who now share power, control and sovereignty. God did not bomb Hiroshima. It was humans who bombed Hiroshima and created a hell on earth. Because God chose to create humans and base their relationship on love, God is now vulnerable, weak, devoid of all power and does not have all control. God now woos, pulsates, empowers, whispers, breathes, inspires, conspires and lovingly invites humans to join Him/Her to bring beauty, justice, healing, hope, and goodness in the world. But we do have the power and choice to say no.
I mentioned at the beginning of this short essay that sometimes when humans go through their worst it brings out their best. It was awe-inspiring to hear the stories of how the Reverend, Priest and Doctors valiantly and unselfishly committed themselves to bring about healing, hope and beauty to those who were suffering even though they were suffering themselves. People ask where was God in Hiroshima? I would say precisely working through the hands and hearts of those fierce heroes mentioned above.
Life and hope are immutable and stubborn forces in the world. No matter what happens they continue to slyly find its way through any nook and cranny they can find. Life and hope found its way through the small crevices amidst the death and destruction in Hiroshima. Not only ere they found in the hearts and hands of the heroes but they also found their way through nature. It was not too long after the bombing that life and hope found its way through the charred black death that was ubiquitous in Hiroshima. It was less than a month since the bombing when Miss Sasaki noticed something peculiar:
Over everything—up through the wreckage of the city, in gutters, along the riverbanks, tangled among tiles and tin roofing, climbing on charred tree trunks—was a blanket of fresh, vivid, lush, optimistic green; the verdancy rose even from the foundations of ruined houses. Weeds already hid the ashes, and wild flowers were in bloom among the city's bones. The bomb had not only left the underground organs of plants intact; it had stimulated them (p.69).
It amazes me how life can come from death and through death. It was not even a month later that the "optimistic green" "weeds" and "wild flowers" were making a statement to death and despair. They were saying that no matter what happens they will not stop breaking through the darkness and no matter what the circumstances hope and life is possible. I don't make these comments glibly and in a nonchalant manner. I make them as someone who lost his mother to a drug overdose, suffered many years of abuse from his father, lost his brother to a mental illness and incarceration, lost a step-dad to life in prison and endured many other traumatic experiences. Life and hope refuse to surrender to the horror of death, despair and destruction. Life and hope surrounded me and I noticed. Life called and wooed me and I listened. I am consumed by optimistic green. I acknowledge I still have some weeds but deep inside I know I am a wild flower who longs to be a sweet fragrance in this sometimes, foul-smelling world.
Currently residing in Kanagawa-ken, Yokosuka-shi, Yokosuka Japan
Phone: Japan-090 9147 4449 Stateside- 619 786 6508
Email: MarkGKarris@gmail.com