Alexander (2016)
Litta Bitta Attitude (2016)
Anymore (2016)
Love
The Award Winning Song- One Humanity
The theme of respecting one another and valuing one another is dear to my heart, which is why I wrote this song and made a video for it. There is so much violence and hatred out there in the world and I have dedicated my life to be a force of life, beauty and transformative truth primarily through the gift of music.
The language of the soul is metaphor, story, song and images and not necessarily propositions and well thought out arguments. So much of people's hatred and prejudice is built on a foundation of ignorance which becomes fortified constructs which are many times impossible to be debated or argued out of. This is why the artists need to be on the front lines. The artists have the ability to penetrate the heart and soul of a person. Art has the capacity to bypass defenses and labels and woo us to a greater reality, that we truly are just "One Humanity".
Rock Guitar Licks

 
The Dance (Live-Instrumental)
A Live Video Clip from My Song Arise
Empty Room
A song that I wrote that seeks to capture the dark night of the soul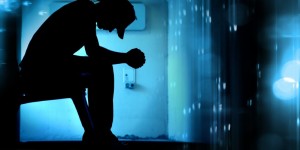 Additional Songs
Community of God

Mark Karris

4:16

Faithful

Mark Karris

3:05

You Are

Mark Karris

4:12

Warfare (Instrumental)

Mark Karris

3:22

Slappy Gonzalez (Instrumental)

Mark Karris

1:36

Arise

Mark Karris

5:10

Surrender (Instrumental)

Mark Karris

4:12

I'm A Whore

Mark Karris

4:02

The Dance (Instrumental, Acoustic Version-Clip)

Mark Karris

1:27

Jammin (Instrumental)

Mark Karris

1:37

Deliver Us

Mark Karris

2:30
Currently residing in San Diego, California. Phone: 619-786-6508 Email: MarkGKarris@gmail.com