1.

Karris, Mark and Kim, Angela B. Ph.D. (2022) "MFT Trainee Experiences of Shame, Self-Criticism, and Self-Compassion in Their First Practicum,"

Counseling and Family Therapy Scholarship Review

: Vol. 4: Iss. 2, Article 2.
Abstract-The purpose of this transcendental phenomenological study was to explore the lived experiences of MFT trainee shame, self-criticism, and self-compassion. Additionally, this study also sought to understand how those experiences may affect a trainee's clinical work as a first-time practicum student. Interviews were conducted with 15 trainees in a graduate program who were performing therapy at a practicum site. Utilizing Moustakas' transcendental phenomenology, six essential themes emerged: (1) shame and self-criticism are interrelated and can affect therapeutic presence; (2) self-criticism can have a positive impact on clinical work; (3) trainees use metaphors to describe shame and self-criticism (4) self-compassion is an antidote to shame and self-criticism; (5) support from others is helpful to manage shame and self-criticism; and (6) graduate training on shame, self-criticism, and self-compassion was more implicit than explicit. A discussion of these findings, including recommendations for future research, training, and limitations are explored.
KEYWORDS- MFT trainee, shame, self-criticism, self-compassion, transcendental phenomenological analysis, supervision
To read the rest of the article, click here: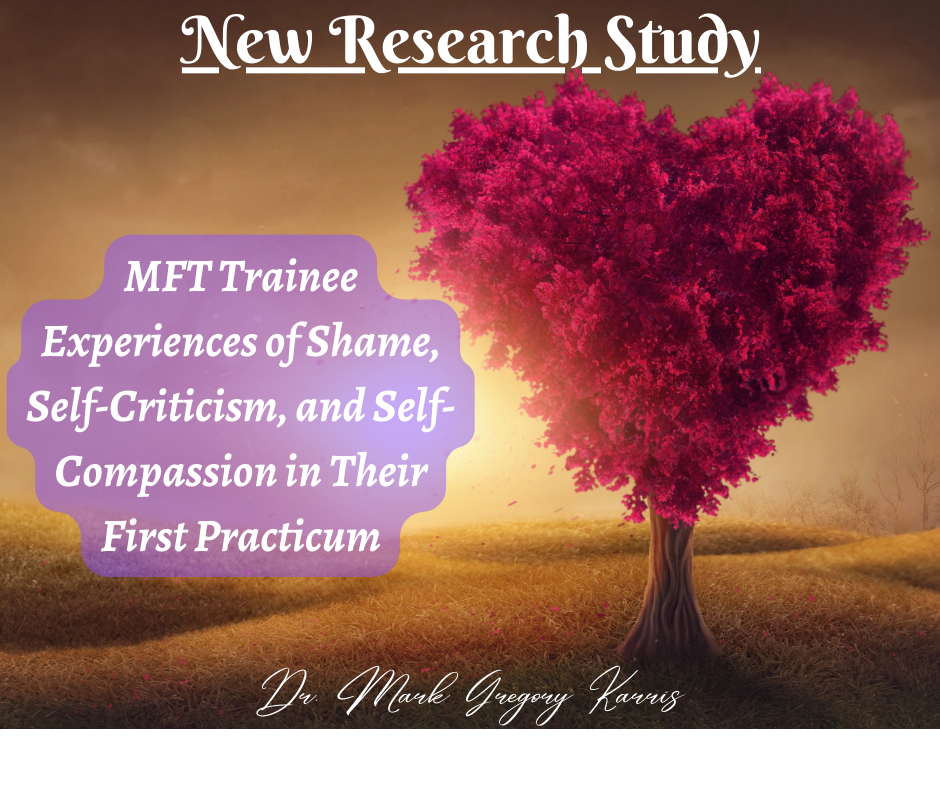 2. Karris, M. (2019) Death and Life by a Thousand Cuts: Lessons Learned from the Deconstructive/Reconstructive Journey. Counseling and Family Therapy Scholarship Review: Vol. 2: Iss. 1, Article 2.
Abstract- Questioning one's faith and beliefs about God, church, and their religion can be an excruciating experience. Since we all have an innate need to belong, feel safe, and be loved, we can be reticent to question and doubt our faith due to fear of rejection and isolation from two major figures: God and the church. For many people, it is not easy to separate the two. For some, the fear of losing God's love, even momentarily, is terrifying. For others, the thought of leaving their beliefs behind may also feel like they have to leave their religious tribe behind, which can be just as anxiety provoking. Yet, there comes a point where a person must simply choose to live life authentically. Feeling the lure of God to move in a certain theological direction may at times take precedence over the risk of suffering the social consequences of exclusion. Following the leading of God's voice may also take precedence over pretending and living a lie according to other people's religious projections of how one should live and what one should believe. This article explores a case-study of someone who chose to leave the comfort of his religious beliefs and faith community and shares vital lessons learned throughout the process.
KEYWORDS- deconstruction, doubt, faith, reconstruction, spirituality
To read the rest of the article, click here: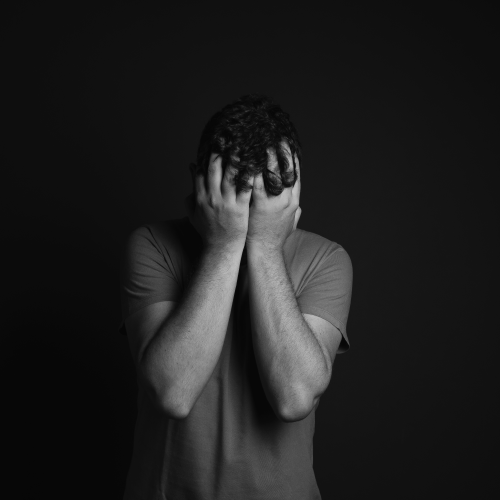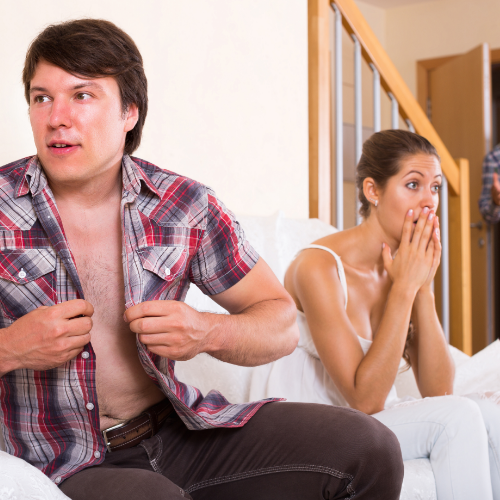 3. Karris, M. &Arger, K. (2019) "Religious Couples Re-Storying After Infidelity: Using Narrative Therapy Interventions with a Focus on Attachment," Counseling and Family Therapy Scholarship Review: Vol. 2: Iss. 1, Article 5.
Abstract- Attachment-focused narrative interventions used with religious couples of the Abrahamic faiths (Judaism, Christianity and Islam) dealing with the effects of infidelity is discussed in this article. With religious couples, the couple attachment bond is commonly harmed after infidelity. The attachment bond with God can also be affected with one or both partners. Partners who once felt close and connected with God can feel angry and distant because of infidelity. Since the Abrahamic faiths are narrative-based religions, and an attachment bond with God is essential, attachment-focused narrative interventions can help couples re-story their relationship with each other and with God. Attachment-based narrative interventions are also illustrated using case examples to help practitioners collaborate with religious couples to co-author new narratives and journey toward empowered futures.

KEYWORDS- infidelity, religion, divine struggle, attachment theory, narrative therapy
To read the rest of the article, click here: 
4. Karris, M., Caldwell, B. (2015) Integrating Emotionally Focused Therapy, Self-Compassion & Compassion- Focused Therapy to Assist Shame-Prone Couples who have Experienced Trauma. The Family Journal: Counseling and Therapy for Couples and Families.
Abstract- Emotionally focused therapy (EFT) for couples in which one or both partners have a history of trauma and are shame prone presents unique challenges that can potentially impede the therapeutic process. Neff's conceptualization of self-compassion and research has demonstrated the benefits of self-compassion for both oneself and interpersonally. Gilbert's compassion-focused therapy (CFT; 2010) is an evidence-based, integrative approach that specifically works with trauma and chronic consequences of affect dysregulation and shame. This article reviews the empirical research on EFT, self-compassion, and CFT and includes a brief review of trauma and shame. This article also discusses various ways in which Neff's conceptualization of self-compassion and Gilbert's CFT can be integrated into EFT for the benefit of both the EFT therapist and couples taken over by trauma and shame.

Keywords- emotionally focused therapy, self-compassion, trauma, shame, mindfulness, dysregulation, compassion-focused therapy
To read the rest of the article, click here:
2635 Camino Del Rio S., #302, San Diego Ca, 92108
Mark@MarkGregoryKarris.com